More than 10 Windows Software Utilities
Given below are more than 10 software utilities for Windows Computers. Click on any of the software screenshot to know more about that particular software utility. All software applications do work on Windows 10, Windows 8.1, and even on Windows 8 Operating System.
Automate Mouse Clicking, Keystroke, OCR and more
Turn Off Primary / Secondary / All Monitors
Monitor Off whenever you need computer to be running for doing background tasks only such as Listening to Music,During Music Download,Downloading Songs,Listening to Online Songs, and much more in a small utility.
MurGee Screen Saver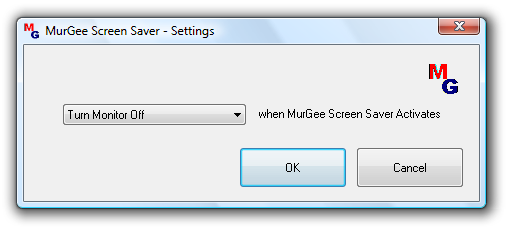 MurGee Screen Saver Works on Windows 10 and just like any other Screen Saver. Screen Saver allows to save screen by turning screen / monitor off when screen saver gets activated. Other options available include computer shutdown, hibernate, lock workstation, and more.
Mouse Lock
Mouse Lock Computer Utility (Included in Computer Utilities Combo Pack) to Lock Mouse whenever you want and more.
Auto Clicker
Get Mouse Cursor Software to Automate Mouse Clicking. Use Auto Clicker to continously and automatically click mouse cursor. Start / Stop Auto Clicker easily with a single shortcut key. Auto Clicker will allows to configure delay between mouse cursor clicks.
Shutdown
Computer Shutdown Softwares site, decorated with screenshots, step by step guide, category of shutdown action, and more. Visit Shutdown link to get shutdown shortcut, command, and more.
Contact Us
Please do write to us at support@rtsoftwares.com in case you faced any issue while evaluating the computer utilities.
You can submit feedback at feedback@rtsoftwares.com.
For any Sales related Queries/Issues Please do write back to us at sales@rtsoftwares.com.
Desktop Clock, Alarm Clock, Alarm with snooze and more